Hey guys,
So for those of you that follow me on Instagram (if you don't already, drop me a follow here) you'll already know that I had, quite literally, my favourite gifted experience e v e r at the CAST jewellery making event at Cutlery Works recently.
Incredible wine? Check. Delicious food? Check. Beautiful jewellery? Check. It was the very definition of right up my street.
I arrived at the event a little apprehensive about being A. alone and B. alone on Valentine's Day where I was inevitably going to be surrounded by couples.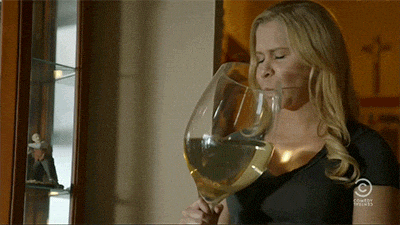 But any fears I had were quickly evaporated when I was greeted with a super warm welcome from the event hosts, Charity and Julia and Luke, one of the Founders of CAST.
I won't lie, despite my insatiable love of jewellery I went to a jewellery making event with absolutely NO CLUE what to make. Classic.
But that was totally fine, as Charity showed me a beautiful photo gallery of ideas which gave me the inspiration I needed for my creations.
It's worth saying also that CAST really is much more than a jewellery making event – it's a real experience. The other guests and I were looked after so well during our stay.
We were treated to a SIX COURSE menu with accompanying wines and they were both absolutely incredible. The quality and presentation were real fine dining.
I burrowed away carving my wax one minute whilst eating things like oysters, salmon crostini, cured meats, pork belly bao and Bullion chocolate delice for dessert.
At no point did the evening feel rushed. I had time to carve the circular piece of wax I was given into a gorgeous necklace. To do this, I heated up one of the tools over candlelight to softly press the spade-like edge into the top of the wax to give it a lovely, ridged effect.
I also decided that I'd like to make a signet ring. I've been after a silver signet ring for aaaages, but all the ones I could find were expensive and a bit basic. What better way to add to my ring collection than make a custom-made one myself?
The signet ring was a little more complicated. I had to sand down a big piece of wax with a hole in the middle (which they adjusted to my ring size) for a long time to get the shape I needed. It was a long process, fuelled by Luke's help (sorry for keeping you from your tea!) and wine, but so worth it when I got the finished result.
I could have kept the top smooth like a traditional signet ring, but again I heated up one of the tools and melted the wax ever so slightly to give it a hammered silver effect.
When you do a CAST event, one piece of jewellery is included in the ticket price that you pay. But you have the flexibility to make as much jewellery as you want and pay a little extra for it.
My ring, for example, was £35. I thought that was super reasonable considering it is solid silver and had a good weight to it.
You can also have your jewellery made in gold, but that understandably costs a little extra too.
Once you're finished, they pop your pieces of wax into little bags with your name on to go and be cast. Then they're delivered to your door in gorgeous packaging as soon as they're done.
I had an absolutely fantastic experience at the CAST jewellery making event and I have been singing their praises to everyone who will listen ever since.
The events range from around £60-95 depending on what's included (food, drinks etc) but all prices include your one piece of jewellery also.
The prices are incredibly reasonable considering that just jewellery making courses alone can cost upwards of £100.
If you're creative and love jewellery, it's definitely an event to experience. I can't wait to do one with my Mum, a fellow jewellery fiend as soon as we find a suitable date in the future.
Check out the latest CAST events here and if you want to see what my evening was like, I documented it in an Instagram moment for you to experience it alongside me, too.
Until next time & as always, thanks for reading!
H x